Arboretum Sofiyivka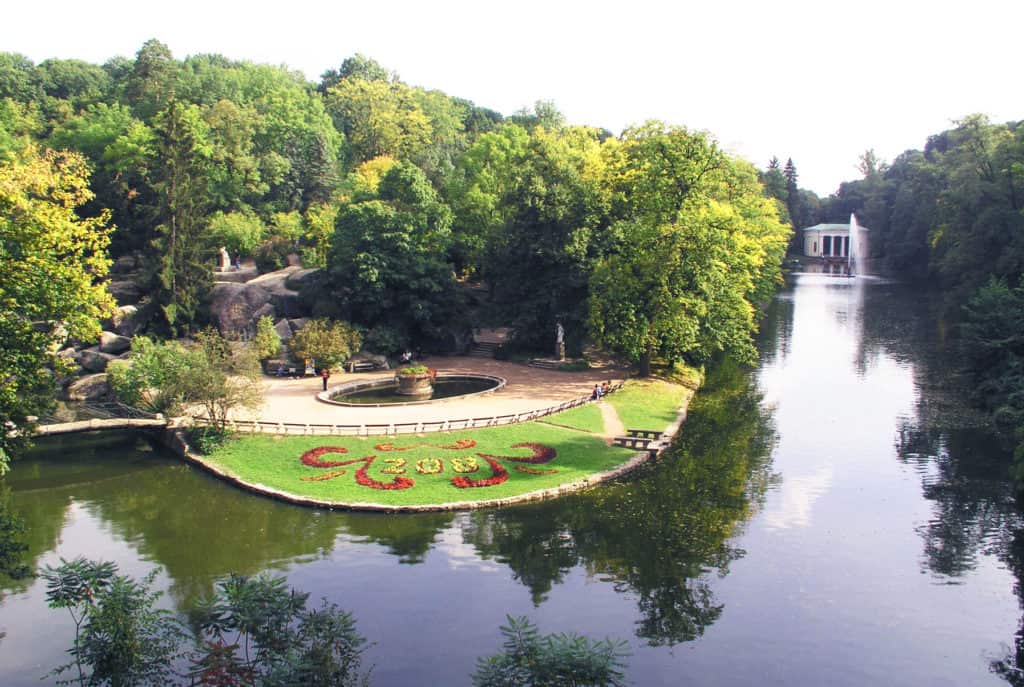 Russian traveler I. Dolgoruky said: "Having entered Sofiyivka, I wouldn't come out forever: everything is beautiful, wonderful ... Everywhere you can see the genius of taste".
"Sofiyivka" is an arboretum, which is located on the outskirts of the ancient city of Uman in the Cherkassy region, in the heart of Ukraine. No matter how many times you visit this park, you will find something inspiring and surprising every time, and each visit will leave an indelible sense that you have to come back.
"Sofiyivka" park is beautiful and in whatever season of the year it opens its doors for you, the walk will be unforgettable.
In autumn, the park is dressed up with a riot of colors, in summer – with the smell of flowers from flowerbeds, which have no end. In winter, this is a real fairy tale with frozen lakes, and in spring – a paradise for body and soul.
The mighty tycoon Felix Potocki began the construction of this park back in 1796. The whole park is literally saturated with the atmosphere of romance and love, and all these because it was built for the woman he loved, his beautiful wife, Sophia.
The park itself begins with an endless alley, on hilly terrain on the sides of a marshy river. Passing along the avenue, one of the best architectural constructions of the park opens up – the Flora Pavilion.
Symbol of the Park is a huge cast-iron snake, which is also a fountain.
The park is also rich in other sights – the Caucasian Hill, the Belvedere Rock, the Statue of Apollo, the terrace of the Muses, the Great Cascade. The latter is a 15-meter high waterfall that descends steep stone rapids.
It seems that every stone in this park has not only its name but also its own history. Particular attention is attracted by the huge stone at the cascade of "Three Tears", resembling a sleeping lion, and Colon of Sorrow.
The most favorite place of the park visitors is the Lion Grotto. It is called so because of the constant noise of water. This place is considered magical. It is there that you need to make a wish that will come true. Do not be surprised if you see people walking in circles, this is the necessary ritual.
Particularly important to mention the underground river Styx. You can sail on it on the boat and during the way, the only light source will be a small window at the top of the tunnel. When the boat floats out, the enchanting panorama of the Island of Love with the Pink Pavilion opens.
This place is a must visit. It is better to see it once than to read a hundred times about it.