UEFA Europa League: FC Dynamo Kyiv earns its place
This article originally appeared in
UNIAN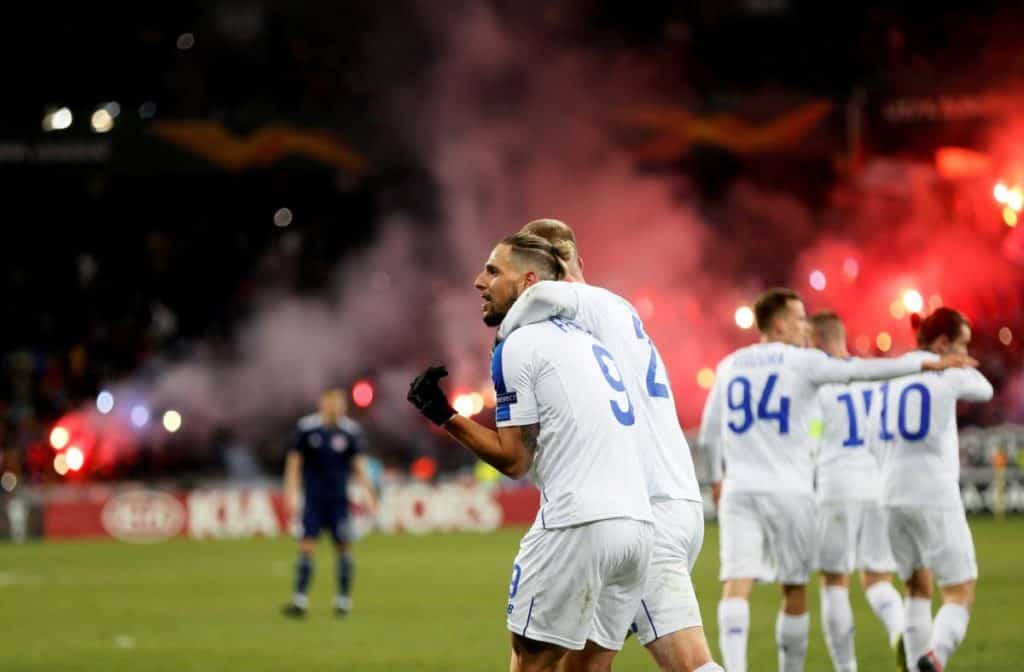 FC Dynamo Kyiv have managed to get to the UEFA Europa League round of 16 after a 1-0 win in the round of 32 leg 2 against Greece's Olympiacos in Kyiv on February 21. The aggregate score was 3-2, according to the UEFA's official website. Leg 1 ended in a 2-2 draw. Striker Fran Sol […]
FC Dynamo Kyiv have managed to get to the UEFA Europa League round of 16 after a 1-0 win in the round of 32 leg 2 against Greece's Olympiacos in Kyiv on February 21.
The aggregate score was 3-2, according to the UEFA's official website. Leg 1 ended in a 2-2 draw.
Striker Fran Sol scored the only goal at 32′.
"Sol's first-half goal has helped them [Dynamo] see off Greek opposition at this stage for the second season running. But the main celebrations at the whistle are from [goalkeeper Denys] Boyko, who produced a string of saves to deny an Olympiacos side who will feel they should have done better on the night," the UEFA's official website said.