The April 26th boxing match seemed very easy for Wladimir Klitschko, in the 5th round he knockout his opponent. But the fight was like no other. The Klitschko brothers don't typically act very Ukrainian in their careers, usually being more German than Ukrainian. Vitalij did show his support for the Orange Revolution in one of his matches years ago, but since then they've been pretty quite. As a side note, Russia did not air the fight, it normally does.
This match seemed to be all about Ukraine. Klitschko's famous intro music played as normal and he spoke in German as normal (fight is in Germany) but the video looked like this.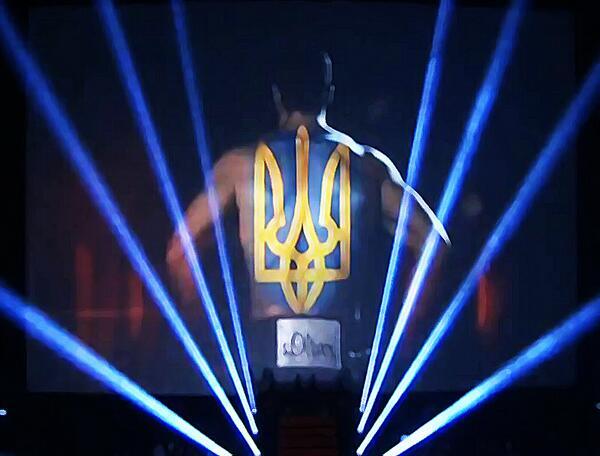 Klitschko said he needed to win this fight for his country and for the Klitschko family.
At the end of the fight he paraded the Ukrainian flag, again, normally always done.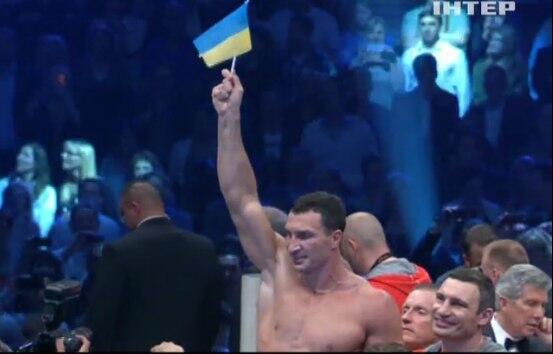 And there were plenty of fans. When asked for comment, Klitschko grabbed the mic and thanked the Ukrainians that made the revolution happen and thanked Germans for their support. He shouted "Slava Ukraini - Herojem Slava (Glory to Ukraine - Glory to it's Heros)" a handful of times as the fans shouted back.